MODEL STUDIO - GREAT OPPORTUNITY FOR GIRLS!
THE PROCESS OF THE STUDY SUBJECTS ARE INEXTRICABLY LINKED WITH THE DEVELOPMENT OF INNER QUALITIES - DISCIPLINE, ATTENTION, POSITIVE EMOTIONSAND
SELF-CONFIDENCE.ELEGANT PLASTIC, BEAUTIFUL CATWALK, DEVELOPMENT OF A GOOD POSTURE, PROPER SELF-CARE, HEALTHY EATING AND BUILD-UP OF A PERSONAL PORTFOLIO –
IF IT'S IMPORTANT – WE ARE WAITING FOR YOU!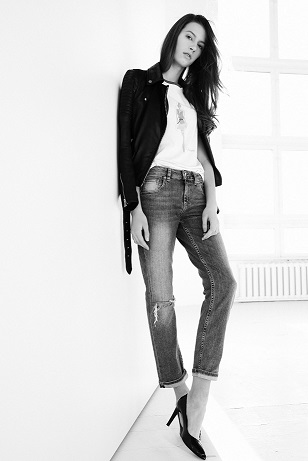 ONLINE COURSE BEGINNING: SEPTEMBER, 2023
CLASS DAY: SATURDAY
CLASS TIME: 10:00 - 13.00
PRICE: 130 € / PER MONTH
PROGRAM SUBJECTS
FOR 13-19 YEAR OLD GIRLS
/ CATWALK (DEFILE) / CHOREOGRAPHY /
/ DIETOLOGY / ACTING CLASSES /
/ MAKE-UP / SKIN AND HAIR CARE /
/ FASHION AND STYLE /
/ ETIQUETTE /
APPLY TO THE MODEL STUDIO ON THE FOLLOWING
WhatsApp NUMBER +371 28226497 OR EMAIL TO INFO@FREYJAMODELS.COM
BEST PARTICIPANTS HAVE AN OPPORTUNITY TO TAKE PART IN FASHION SHOWS AND PROFESSIONAL PHOTO SHOOTS!